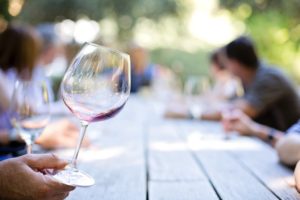 Brian Godzik fell for not the oldest trick in the book but one of the newest. It's a trick that proves the value of cheap, ubiquitous computer power. Ironically, it took place in a restaurant named after a father/son act that bit the dust, thanks to the improper use of technology.
And now, the story:
Brian and his father chose to dine at Icarus, a tiny restaurant on Boston's rapidly gentrifying south side. Their choice was highly influenced by the recommendation of their hotel's concierge. Being Oenophiles, the wine list was important. Brian and his father discovered a wine that was perfect for the occasion. By the time dinner was over, they had already decided to repeat their dining experience on their next trip to Boston.
That's just the setup.
Fast forward about a year and the father/son duo is back at Icarus.
When they were seated, they were greeted by name… pretty cool. They were also greeted with an unexpected apology.
"Mr. Godzik, I'm sorry to tell you that we are out of the wine you enjoyed so much on your last visit.  But I have taken the liberty of choosing a wine that is similar but a bit more expensive. If you like it as well as I think you will, we will honor the lower price of your last choice."
In one swift move, a heads-up server took the transaction from minor disappointment to major delight.  He delivered a surprise, an apology, a discount… and a great service story!
Got any idea how he could have pulled it off?
The definition of Positively Outrageous Service is random and unexpected, out of proportion to the circumstance, involves the customer personally, and creates compelling, positive word of mouth. And there's your explanation!
Call us today at (830) 792-5555!