Podcast: Play in new window | Download
Subscribe: Apple Podcasts | Google Podcasts | RSS
It's 2006, coming up to April, and it's Dan's birthday. Holly, his girlfriend wants to plan something special for their trip to New York. Holly Googles "most romantic restaurants in New York". Out of the search results she selects "One if by Land, Two if by Sea".
She calls to book a table and to tell them this is a special occasion, her boyfriend's birthday.
The dinner is exquisite, the service remarkable: Stephen, the waiter is very attentive without being intrusive. It's time for dessert. All of a sudden Dan very quietly, subtly, opens his hand on the table and held between his thumb and forefinger is a ring, an engagement ring, which he presents to Holly.
"Holly, will you marry me?"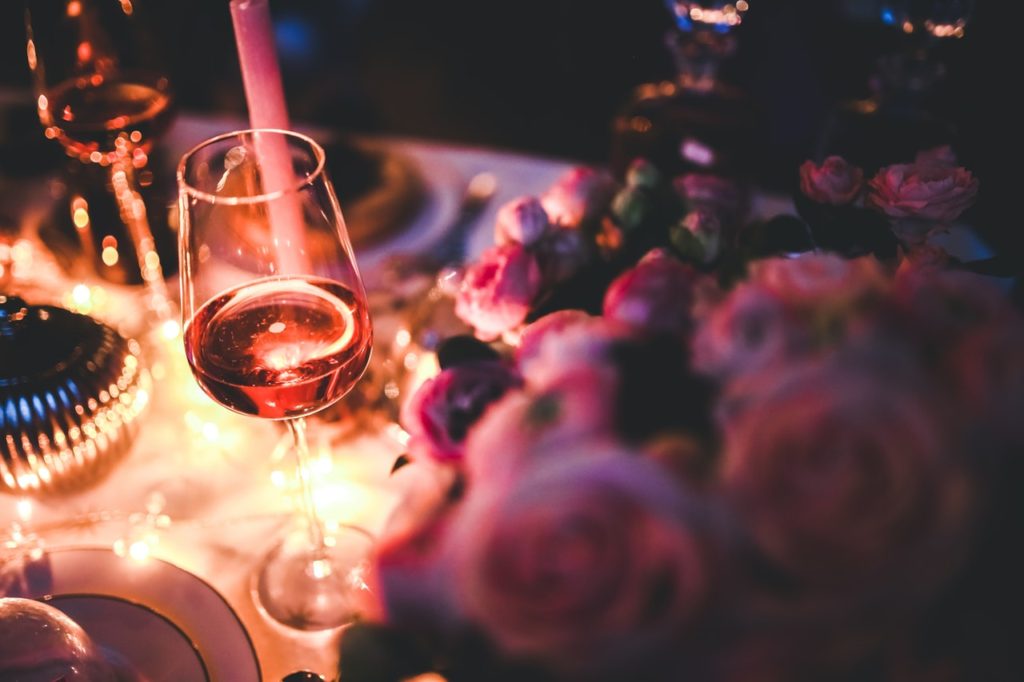 Very unobtrusively, the birthday dinner had just transformed into an engagement dinner!
Probably no one noticed what just happened in that special private moment between Dan and Holly.
Not long after, they marry, settle into life together and a newborn comes along. But that birthday dinner turned engagement stands as a landmark occasion in their lives.
Fast forward 10 years. It's now 2016. Dan and Holly plan to revisit New York. Their dinner was so memorable, so unforgettable they must return.
Holly calls "One if by Land, Two if by Sea" to make reservations.
"Hello Miss Holly!"
Holly is stunned. 10 years later …. just from the caller ID they know who she is. What a surprise. Random and unexpected.
She tells them that they would like to celebrate the 10th anniversary of their engagement.
"Yes, we remember!"
Holly is thinking Dan's proposal was so quiet and subtle how did they know?
The waiter was even more attentive and more observant than she would have ever guessed.
"Would you like to sit in the same room as last time?"
"That would be delightful!"
"Would you like the same table as before?"
"That would be amazing!"
"How about the same waiter? Stephen!"
"No way, that would be fun!"
This is out of proportion to the circumstances.
The fact they had a process to capture as well as leverage the details of their visit creates the opportunity to wow. To deliver Positively Outrageous Service!
On April 1, 2016, Holly and Dan return to "One if by Land, Two if by Sea".
Dan and Holly are enthusiastically welcomed and ushered into the same room the restaurant opened it specially for them that night. They sit at the same table.
And who is there to welcome them? None other than Stephen.
Yes, he's still tall, lean albeit ten years older. But isn't everybody!
Stephen greets Holly and Dan – he still remembers Holly and the occasion of their engagement.
Stephen's service was again exemplary, attentive without being intrusive.
Dan and Holly rarely post to Social Media.
But they were compelled to share this extraordinary WOW experience on Dan's Facebook page.
The comments pour in.
As a result, many others vow to make "One if by Land, Two if by Sea" a must visit experience the next time they're in New York City.
In fact I'm taking my wife to New York later this year to celebrate our birthdays.
Guess where we're going.
"One if by Land, Two if by Sea".
… Positive Compelling Word of Mouth.
All four principles of Positively Outrageous Service are exemplified in Holly and Dan's story.
Random and unexpected.
Out of proportion to the circumstances.
Fun / playful!
Creates compelling, positive word-of-mouth marketing.
Little details matter. Little things make big things happen.
The personal and circumstantial details of your interactions with guests, clients or customers are the seeds for your Positively Outrageous Service.
"Little details are vital. Little things make big things happen"

John Wooden
Are you capturing and leveraging these details to elevate the relationship and create Positively Outrageous Service moments?
If not, why not?
If you are, how can you cultivate this further?
Contact us at Info@PositivelyOutrageousService.com
for a complimentary 30 minute consultation.