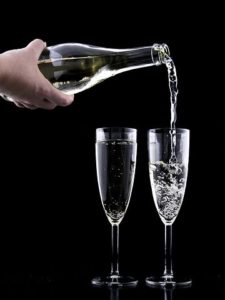 Ken Blanchard calls them "raving fans."
T. Scott Gross, author of Positively Outrageous Service says a result is always positive, compelling word of mouth.
Whatever you call them, the gorgeous buses of Vonlane private jet on wheels have all the luxury, service, and yes, even speed, of a private jet.
The instant you lay eyes on the beautiful, immaculately clean buses and sharply uniformed staff you cannot help wanting to know who is on the bus and where are they going?
When you see them first it will probably be at an airport because that's where their competition is. Designed to compete with both commercial and general or private aviation these custom coaches turn in great numbers in terms of travel miles per hour and cost per mile traveled. The numbers are extremely attractive for trips under about 200 miles. And when you consider the first class feeling of the quiet and spacious seating of the cabin you'll soon be SAYING "Sign me up!"
There's no security procedure and, as soon as you are seated beverage service begins.
While the concept seems to be worthy of wow, the service takes the customer service experience completely over the top.  And then… and then the attendant started showing us her dance moves. And Chris new he was about to experience POS in action.
"And When the driver did such a fantastic job loading and off-loading our baggage, we included him in an all-passenger selfie!" Says Chris Price a professional speaker who recently enjoyed a Dallas-Houston trip: "With most organizations that give great service, you want to say thank-you. But after my first "flight" on the Vonlane private jet on wheels, I desperately want it to succeed.  You can call me their champion! This is definitely the solution America needs. No need to spend trillions of dollars on trains.
"Go, Vonlane!"
Hey! I should own stock!
To experience that WOW feeling of amazing customer service
call us today at (830) 792-5555!