How do you create a culture of Positively Outrageous Service?
 You need a team of what we call "service naturals" – those that are keen to serve to put self behind service.
But that's not enough
… an organization with Positively Outrageous Service inherent in its organizational DNA must have
leaders that think, lead and act with Positively Outrageous Service
.
 Or as John Maxwell so precisely put it: "A leader is one who knows the way, goes the way, and shows the way."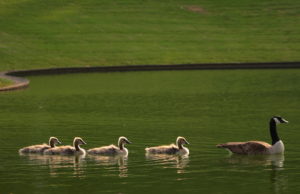 So …. I'm not a fix-it kind of guy – especially when it comes to vehicles. I need help – sometimes a lot of help! And I must confess, that
O'Reilly Auto Parts
have been my rescuer on more than one occasion. They are courteous; never make me feel like an auto-idiot, highly professional, very personable and extremely helpful – their service has always been exemplary.
O'Reilly delivers Positively Outrageous Service – not only do they hire service naturals – but I uncovered a little secret.
O'Reilly's management team are service naturals too!
Where the head goes, the body follows.
 I was talking with Shawn Chapman who is a regional director for O'Reilly Auto Parts. He shared an interesting story that was very revealing.
A Special Customer Experience (#CSX)
Shawn and another executive,  are driving along Interstate 270 in St. Louis. They see a lady by the side of the road – the car is clearly immobile. They pull over to help. Her car is dead – a complete electrical failure. They open the hood and see the battery terminal clips are eroded causing the problem. They clip off the ends creating a makeshift fix and a connection to restart the lady's car. Shawn finds the closest O'Reilly Auto Parts and they guide her to the store. There a replacement part is procured, installed and she is on her way safe and sound. At the O'Reilly Auto Parts store. the lady discovers the gentlemen that helped her out were in fact, O'Reilly management.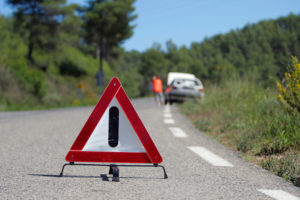 A couple of weeks later, an auto repair shop calls the aforementioned O'Reilly Auto Parts store. They recount a story of how one of their customers, raved about what O'Reilly had done.
Given that level of Positively Outrageous Service they wanted to make O'Reilly their primary go-to for auto parts procurement.
Two things to be learnt from this tale.
 One, O'Reilly Auto Parts clearly attracts service naturals at ALL levels – not just in the front line but in management too those who "know, go and show the way of Positively Outrageous Service". 
Does your leadership know, go and show the way of Positively Outrageous Service?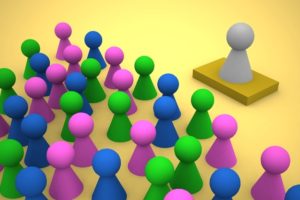 Secondly, you never know the consequences of where serving another may lead. Shawn and his colleague from O'Reilly had no idea that serving, by stopping and helping someone in distress, would inadvertently lead to an important client acquisition. All because they acted unexpectedly, gave out of proportion to the circumstances creating intense, compelling word of mouth marketing.
Are you creating a culture of Positively Outrageous Service in the front lines

and

in your leadership?
Our team at Positively Outrageous Service have special programs for leadership and management. Contact us today to find out more!